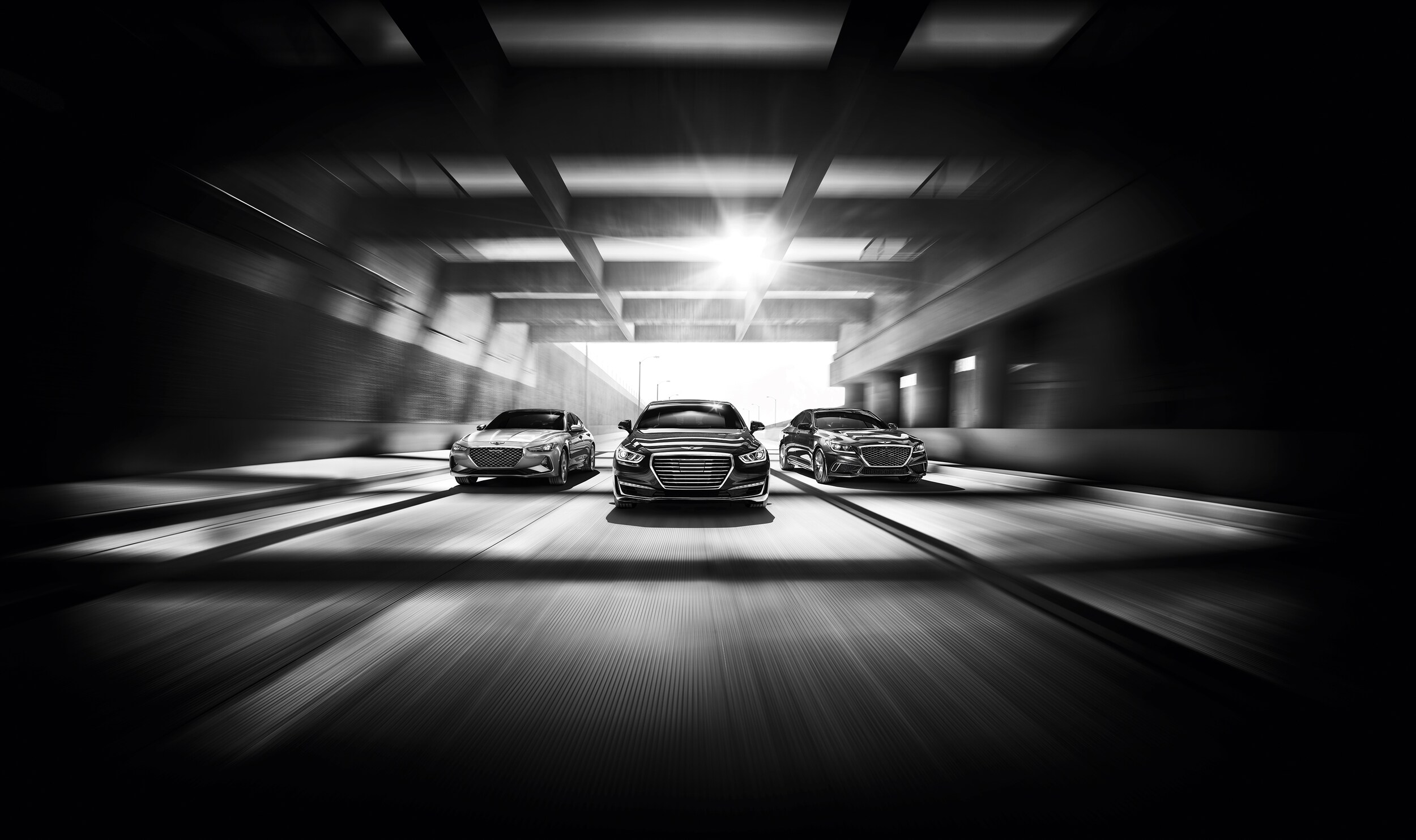 ​
Looking to buy a new luxury sedan? There are many options for such car shoppers to consider, but the Genesis brand is one of the most exciting as it looks to revolutionize the category. While a new luxury automaker, Genesis has already created quite a following, and we see that for ourselves at our Ballwin Genesis dealership! The new Genesis inventory includes stunning models that provide captivating drives and innovative technologies to take the stress out of getting around. Interested? Learn about the new luxury cars for sale at Genesis of Ballwin when you read on!
What to Expect from Our New Genesis Luxury Cars Near St. Louis?
There are currently three luxury sedans in the Genesis lineup, and they share many qualities, from good looks to powerful engines, while differing enough to be unique options to consider. These models are:
Genesis G70: The smallest yet sportiest new Genesis sedan, the G70 is ideal for those wanting the most excitement out of their driving experience. Sleek inside and out while being easy to handle and safe, the new Genesis G70 attracts a range of drivers that want more from their time on the open road.
Genesis G80: If looking for a larger sedan that still captivates with its looks and feel, the Genesis G80 is one to consider. It comes standard with all sorts of brilliant features while providing more options that help you customize your luxury sedan to fit what you want. Plus, the Genesis G80 still has thrilling performance from any of its powerful engines.
Genesis G90: If you want to demand attention, our new Genesis G90 offers near Clayton are sure to impress you. Brilliant in their design and features, the new Genesis G90 models provide an experience unlike any other, as every passenger gets lots of room and features like heated/ventilated seats to enjoy. In short, this large luxury sedan feels tailored to each passengers' needs and wants.
Visit Our Genesis Dealership Near Chesterfield for More Info on the New Luxury Car Brand!
There's a lot more to learn about these new Genesis models for sale near Creve Coeur, and our dealership is the place to come to do so. You can get directions to our Ballwin Genesis dealership if you'd like to see these new luxury sedans for yourself, and call ahead if you have any questions about the Genesis brand or our dealership!